This week, Dominik André—DJ, label owner, and editor—introduces us to the bubbling Swiss electronica scene.
Hello! My name is Dominik, and I'm this week's guest curator at Weekly5. I am active in the electronic music scene as a DJ, label owner and editor at 45rpm.ch, a music magazine focused on DJ and club culture.
Seeing producers, DJs and labels thrive around me feels great, mainly because I am somehow part of it. With my label Subject To Restrictions Discs, I've been able to release 12 EPs, compilations and albums in the last three years (and more will soon be pressed). I'm happy that the releases are received very well and can be found in shops worldwide.
The ambition to take the music we make here and show it to the world is what the electronic music scene in Switzerland lacked for many years. Now, if you look at the line-up of this year's Melt Festival, you will find a bunch of Swiss artists like Belia Winnewisser, Manuel Fischer, Luca Durán and Atrice. Or you see Mafou's or Noria Lilt's EPs getting the attention of international DJs and radio stations.
It would be no problem to continue the list, but we are here mainly because of the selection of Five. I have decided to present releases that have come to my attention mainly through the work of some of my label colleagues.
Important to say it's not only the labels but also radio stations, clubs, promoters, bookers and so on that prepare the ground for a thriving music scene to develop. At the moment, the soil seems fertile, allowing some to grow into the international spotlight.
However, since I run a label myself, it seems okay to focus not only on the musicians but also on the labels that release the music.
Synthetic Ignorance by John Parsley on Lustpoderosa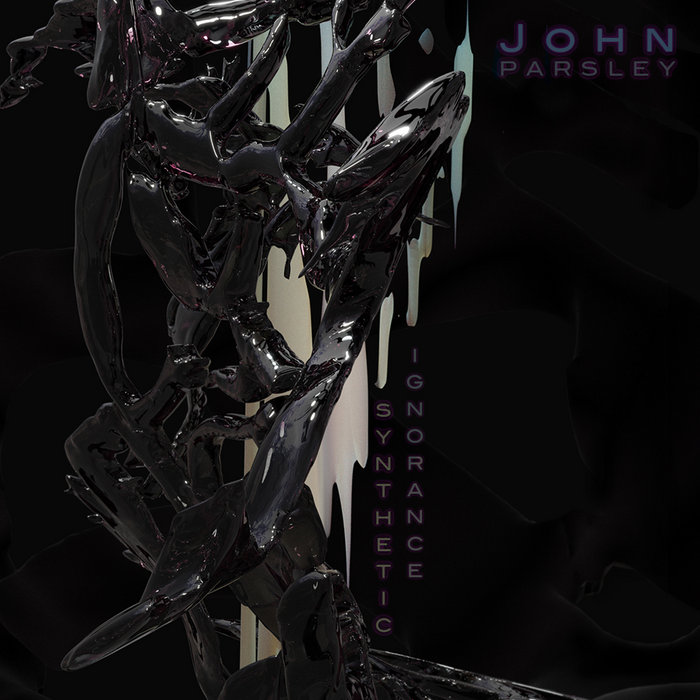 These days Lustpoderosa is run by the artist Neu Verboten who lives between Zurich and Berlin. Since it started in 2015, the label was always ahead of its time or matched the Zeitgeist perfectly. The chosen release is produced by John Parsley, who himself has already been released on many international labels. The release with the title Synthetic Ignorance combines five dark tracks that pursued me not only but also because of their sound design. It follows the ongoing trend of a minimalistic, synth-heavy, powerful aesthetic.
Easel by Janiv Oron on Light of Other Days
Light of Other Days has also been around since 2015. The label of Marc Hofweber and Georg Munz, who are both producers and DJs (as HOVE and Slow Glass), continues to deliver outstanding releases. The latest release comes from Janiv Oron. A Basel-based musician who tweaks the Buchla synthesiser in such a joyful way on his debut Easel.
Hyle by Noémi Büchi on -OUS
Light of Other Days was also responsible for releasing Noémi Büchi's first vinyl EP. But the Zurich producer has already announced her subsequent releases. An album will be released on -OUS, and the EP Hyle is a foretaste. To call Büchi's music "produced" would be an understatement. Her compositions are sometimes deeply fragile and sometimes multi-layered drone experiences. Releasing their music on -OUS is just the right thing to do. Over the past seven years, the label has positioned itself for avant-garde electronic music from Switzerland.
SODA by Belia Winnewisser on Präsens Editionen
SODA is Winnewisser's second album for Präsens Editionen. On it, she combines experimental sound with a straightforward pop aesthetic. Sounds interesting? It's exhilarating to hear how she meanders through the genres without ever losing her way. Präsens Editionen from Lucerne has been active since 2011 and is run by the same people who make the music magazine Zweikommasieben.
Dancefloor Memories by Audrey Danza and Nicolas Oggier on Proxima
Dancefloor Memories was the ambitious project of Audrey Danza and Nicolas Oggier to put together a compilation of Swiss and international artists. The two are based in Geneva and Berlin and run the Proxima label, with which they are leaving a mark on today's dancefloors. From club-ready Italo to Eurodisco and New Beat, the two always show a distinct taste. The compilation features most artists mentioned above, such as Belia Winnewisser, Neu Verboten and NVST. That alone shows how well connected the scene is and that it doesn't stick to city borders.
---
If you take the time to look through the Subject To Restrictions Discs catalogue, you will find that I have also signed many of the producers mentioned on the label. Again, It brings me back to the excitement I felt I said at the beginning: Working with like-minded people is very energising; with that feeling, we can only look forward to what's to come.
To round it all off, allow me to recommend a festival. The Alpodrom Festival from 28.07. - 31.07.2022, which takes place in Interlaken. It successfully brings together a cross-section of the Swiss electronic music scene. So if you're curious about what it sounds like in clubs from Zurich to Geneva, you'll get it here in one weekend! (Disclosure: I am part of the line-up myself).